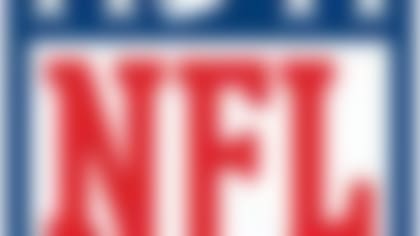 Follow all the developments on the NFL's open market with our up-to-the-minute tracking of 2014's free agents. **More...**
Loomis said he respects Sproles for what he did for the Saints. The GM admitted Monday at the NFL Annual Meeting he "absolutely" had reservations about trading the dynamic back to a team like the Philadelphia Eagles -- the Saints wild-card opponent last season.
"Look that's our competition, but every team in the NFL is our competition at some level," Loomis told The Times-Picayune. "When you trade him to another NFL team, which is all we can do, there's a high likelihood you're going to improve that team.
"And that may come back to bite you. That's OK. I wish Darren nothing but the best. I know he'll be successful, and we'll be happy for that."
The GM said essentially swapping safety Malcolm Jenkins (Eagles) for Byrd was done to create more turnovers.
"That's a forte of Jairus (22 interceptions in five years in Buffalo)," Loomis said. "Ball skills are a particular forte of his. It's an area we need to improve on and emphasize. By taking our one shot in free agency, if you will, or taking our biggest shot, emphasizing that area is important."
Loomis certainly upgraded Rob Ryan's defense. Now the Saints will hope it doesn't come back to bite them.