The San Francisco 49ers wide receiver suffered a disastrous rookie campaign that saw him appear in just three games, all without registering a statistic. The team could have used help at wideout, but Jenkins appeared cowed by the big stage.
At least one teammate says that won't be a problem in year two.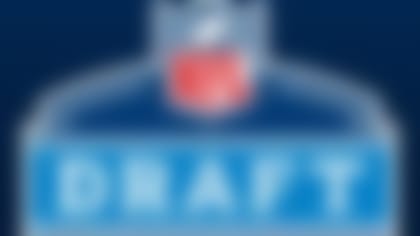 "I think A.J. will definitely surprise a lot of people this year," fellow pass-catcher Ricardo Lockette told The Sacramento Bee. "Last year, he took it as a building year. This year from what I've seen so far, it's night and day. I expect big things out of him. He expects big things out of himself, and (quarterback Colin Kaepernick) expects big things out of him. I think Niner nation and the Niner empire will be proud of what A.J. Jenkins brings to the field this year."
An injury-riddled offseason limited Jenkins in the weightroom last summer, but he's coming off six weeks in Atlanta with Lockette and Kaepernick, where the trio focused on strength and speed training, according to the newspaper. The reports in May are positive, but the 49ers already have gone out of their way to brace for the possibility that Jenkins never materializes.
Anquan Boldin was signed in the offseason to start across from Michael Crabtree. Mario Manningham took a pay cut and is expected to make an impact. San Francisco's Super Bowl window is still wide open, and it's too risky to count on Jenkins. Amid a roster full of smart draft picks, anything he brings this season is a bonus.