The 31-year-old dropped by "NFL AM" on Monday to break down receivers in Thursday's 2013 NFL Draft and said he recently got the good news.
Instant Debate: A magical run in '13?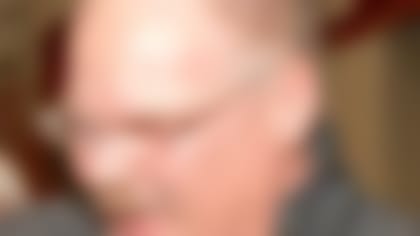 Which team has the best shot at a magical run in 2013? Our analysts debate the topic and Andy Reid's Chiefs are a factor. More ...
"The great news is I'm healed up," Burleson said. "I just got news from my doctors that the bone is good. I'm running and jumping three months ahead of schedule."
Currently the veteran receiver is slotted to be Calvin Johnson's main foil this season, but he said he would welcome competition if the Lions took a wide receiver with one of their high draft picks.
"The way I look at it you are going to war every time you line up on Sunday, the more ammunition you have the better it is for you to go out there and battle," Burleson said. "We do have needs at just about every position, but I've always been a firm believer when it comes to draft picks you get the best guy."
Luckily for Lions fans no receiver looks to be in play at No. 5 overall. But if they trade back in the first round...