Debate: The one who got away?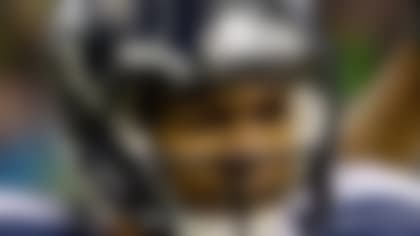 Will Seattle regret allowing Golden Tate to walk? Which free agency departures will come back to haunt NFL teams? **READ**
Disturbed by the negative reaction from a rabid 'Hawks fan base spitting out vitriol via Twitter, Tate took to the radio waves Tuesday to defend himself.
"I didn't mean a 40 percent discount," Tate told KIRO-AM Seattle, via ESPN. "I'm going to earn in one year at Detroit what Seattle was going to pay me for two years.
Tate truly wanted to stay in Seattle. We don't blame him for joining a pass-happy team offering considerably more money and security, just as we don't begrudge a run-heavy Seahawks operation for setting a price and sticking to it.
"It's a business and I get it," Tate added. "But I felt I was undervalued a little bit considering all I had done. I'm going to miss the city of Seattle, but I really had no choice.
"I did my very best to stay in Seattle. I leave with my head high."