One key talking point at the NFL Rookie Symposium this week in Aurora, Ohio, is respect in the workplace.
Following last season's Richie Incognito-Jonathan Martin controversy in Miami, the incoming rookies have been discussing professional conduct in the locker room.
Detroit Lions tight end Eric Ebron told NFL Media's Jeff Darlington on Monday that the key is finding a balance between on-field demeanor -- where opponents are "trying to destroy you" -- and locker-room decorum.
"You have to (find a balance), in uniform, you have to understand, but when you're Superman and you have to rescue somebody -- you know what you have to do," Ebron said. "Now, when you're Clark Kent, you're Clark Kent. You're business, professional and all of those things."
St. Louis Rams first-round offensive lineman Greg Robinson echoed those thoughts, telling Darlington it's important for the NFL to make workplace respect a priority.
First-round draft pick signing tracker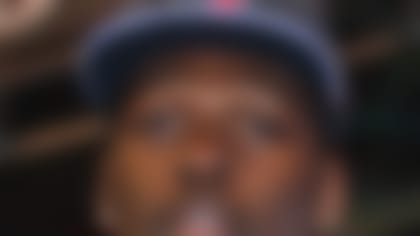 "It's a big deal altogether because growing up that's all we used to hear: Respect others the way you want to be respected. Or treat others the way you want to be treated," he said. "Respect is a big deal. Even if it's on the field or off the field, it's a big deal at the end of the day."
The 17th Rookie Symposium includes panels and guest speakers focusing on four core principles: NFL history, total wellness, professional experience and workplace conduct.
NFC rookies are meeting in Aurora until June 25th. AFC rookies then ascend on the Ohio city through the 28th.