Baltimore Ravens linebacker Ray Lewis was lauded before the season for slimming down in an effort to improve his pass protection against the league's wave of up-tempo, no-huddle air attacks. Now he's catching heat for it.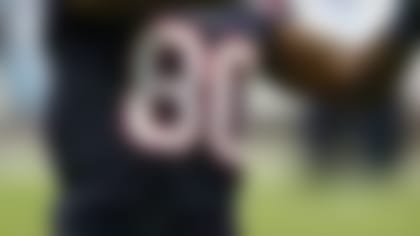 The Houston Texans check in at No. 1 in the NFL.com Power Poll for the third straight week. Where did our experts rank your favorite team? **More...**
ProFootballFocus.com rated Lewis as Baltimore's worst defender on the day, and pointed to his troubles against the run. Lewis spent too much of the game skirting around blockers when he used to power through them. SI.com's Peter King suggests Ray Ray's "weight loss looks like it's hurting him a lot. He just isn't a factor against the run the way he used to be."
Lewis is playing closer to 235 after weighing as much as 260 at points during his career. He played heavy in the past to take on the steady stream of monster fullbacks around the league, but the game has changed and Lewis was committed to become leaner to change with it.
Lewis is 37, but I've waited to mention that because I don't believe he's aging the way others might. He's in fine condition, but he's lost some speed and he's struggling right now to dominate his lanes. It's something to monitor as you watch Ravens games this season, but hold off on tapping the panic button. Lewis has a knack for bouncing back.