The Associated Press reported Wednesday the Vikings have exercised on option on Frazier for the 2014 season. The team later confirmed the news in an official release. It was originally reported as an extension for Frazier, but really this only adds another year of "security."
Running back Adrian Peterson deserves an assist with getting Frazier the extra year being picked up, but don't overlook how much the team's defense improved under Frazier's watch in 2012. They improved from 31st in points allowed to 14th. Frazier essentially runs the defense and helped the team rank in the top ten in yards-per-play allowed against the pass and run.
Frazier took over the team from Brad Childress with six games left in a tumultuous 2010 season. Frazier's overall record is 16-22 since taking over.
Unofficial list of free agents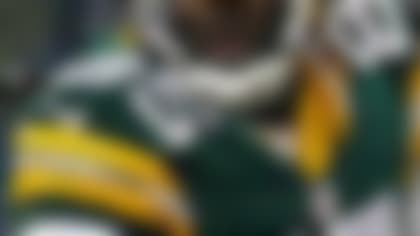 Free agency is almost here. Check out this unofficial list of the 2013 NFL restricted and unrestricted free agents for every team. **More ...**
The Vikings did a nice job upgrading their talent base with a strong 2012 draft and Frazier has stabilized the defense. His next step will be trying to fix the team's bankrupt passing game. Frazier has also reportedly had an up and down relationship with wide receiver Percy Harvin, a situation that figures to take up a lot of energy during this offseason.
If nothing else, the Vikings seem to have found some stability with Frazier as coach and general manager Rick Spielman leading the squad. But both men know that stability in the NFL is only as good as your last regular season.
This isn't the multi-year contract extension that Frazier surely wants. It looks like the team is hedging its bets for now. Win for another season, and Frazier should get a true long-term deal.