"I don't want to discount Matt, but Christian (Ponder) did some good things (against the Packers)," Frazier said about Cassel not being in the mix to start against Dallas, per the St. Paul Pioneer Press. "There were some things he could obviously do better, but that has something to do with it. (Ponder) has led us to some wins in the past. Josh (Freeman), we brought him here to evaluate him and determine whether he could be a guy that could be a potential player for us in the future. That's what goes into trying to evaluate the both of them."
Translation: Freeman will start if healthy.
Frazier defending Ponder's mediocre play is coach-speak. Frazier knows there always is the possibility he might need the third-year quarterback again at some point this season. Cassel, meanwhile, thought he went to Minnesota in the offseason with a chance to win a starting job. That flame of hope was snuffed out as soon as Freeman signed.
Debate: Should Vikes deal Peterson?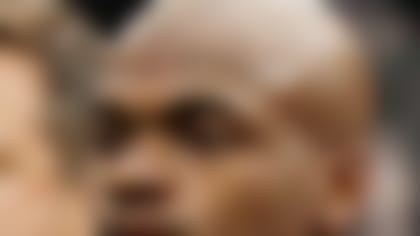 Freeman, who missed last Sunday's game with a concussion, said Monday he's been cleared and plans to be ready to play.