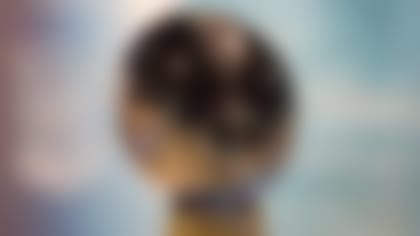 Who will lift the Lombardi Trophy on Feb. 3 in New Orleans? NFL.com and NFL Network analyts make their Super Bowl picks. [More ...](http://www.nfl.com/playoffs/story/0ap1000000121931/article/super-bowl-xlvii-predictions-broncos-packers-leading-the-way? icampaign=ATL_newsdriver)
That might not thrill some Vikings fans, but if Ponder is a work in progress, he's also the guy who led the team to 10-6 record and a playoff berth in his second NFL season.
Ponder was uneven in 2012. He was dismissed by his harshest critics as a robot tasked with feeding the ball to Adrian Peterson, who accounted for most of the team's offense this season. That isn't entirely fair.
The young quarterback made his share of clutch throws, especially late in the year, as exhibited in a Week 17 win over the Green Bay Packers. Yes, we saw troubling work by Ponder through stretches -- his mechanics bordered on bizarre at times -- but he earned the respect of teammates.
Besides, Joe Webb's scattershot play in Saturday's wild-card loss to the Green Bay Packers only helped Ponder's standing. We wouldn't put it beyond the Vikings to bring in competition -- if not for Ponder, for Webb -- but Minnesota continues to show faith in its young quarterback.