Debate: Most enticing QB battle?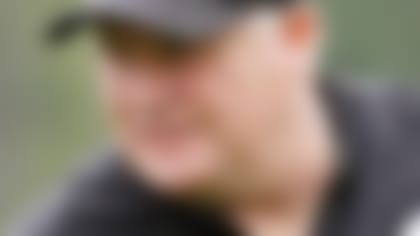 Which team has the most intriguing quarterback competition: the tabloid-friendly Jets or Chip Kelly's Eagles? **More ...**
Everyone except the guy who will line up in the backfield.
"That's why they pay Chip Kelly the big bucks, to pick the quarterback," running back LeSean McCoy said Saturday at his second annual charity softball game, which raises money to help fight ALS. "Whoever he picks, I'm fine with. As long as I get my carries, I don't care who they pick.
McCoy told the Philadelphia Inquirer that he would be comfortable if it was Michael Vick or Nick Foles who started the season handing off the ball. McCoy also said the Eagles' quarterback rotation thus far in practices will help once a decision ultimately is made.
"You get used to everybody," McCoy said. "And a guy might go down. Last year, we had so many guys go down. I think if we practiced that way last year, we would have been a lot better. You're comfortable with the way the guys block, or you're comfortable getting a pass from Nick Foles, or whoever it is."