LeBron James delivered another virtuoso display of basketball brilliance Sunday night in Indianapolis, carrying the Miami Heat ever closer to a third consecutive appearance in the NBA finals.
Former Washington Redskins signal-caller Joe Theismann is so impressed with James, he thinks the NBA's reigning Most Valuable Player has the skills to play quarterback in the NFL.
Instant Debate: NFL's biggest arm?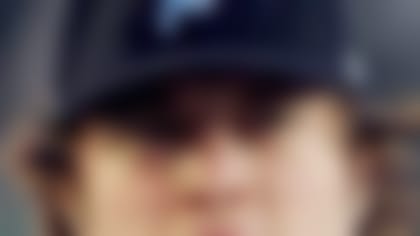 Which QB boasts the strongest arm in the NFL? Our analysts debate, with Matthew Stafford getting some love. More ...
"I would love to work him out and also serve as his agent," Theismann told FOX Sports Florida on Saturday. " ... He could play another four years in the NBA before seriously trying the NFL. ... There are not a lot of 38- or 39-year-old basketball players, but there are 38- and 39-year-old quarterbacks, so there's always time for him."
It wouldn't exactly be out of the blue: James played quarterback as a freshman in high school before switching to wide receiver. The Heat star was asked on Friday if he could have played QB in the NFL if he tried to (an impressive downcourt pass to Dwayne Wade for a layup prompted the question).
"I think so," James said. "I have the ability. I can see and read plays. I study a lot, so I know defenses and things of that nature. So I would have been pretty good if I had decided to go for it."
Right now, James has his hands full trying to will his team to back-to-back NBA titles. But if the Heat wind up fulfilling the prophecy of some basketball experts and winning a bounty of rings, some people think The King could pull a Jordan and try to conquer two sports. Former NFL linebacker Jay Brophy, who coached James when LeBron played for St. Vincent-St. Mary, said he has a "gut feeling" that James might try to play wide receiver in the NFL someday, according to FoxSports.com.
Brophy compared James to former Philadelphia Eagles star Harold Carmichael, who at 6-8 is considered the tallest wide receiver in NFL history.
"Nobody could cover him at receiver; he was like a Harold Carmichael type. But I wouldn't have counted him out at quarterback (in the NFL) if he had put his mind to it," Brophy said, "He had a strong arm and was pretty accurate (on the freshman team), although sometimes he would overthrow guys because he was so strong. We couldn't afford to play him at quarterback on the varsity, because at that time he was becoming such a good basketball player."