Rookie minicamp can be a daunting challenge for any first-year player. This especially is so for Lawrence Okoye.
Last summer, Okoye was a discus thrower representing Great Britain in the London Olympics. Now, he's trying to make it in the NFL, despite having no football experience on his resume.
Which rookie will stand out in 2013?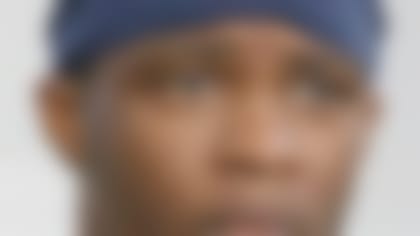 Will Tavon Austin rise to the head of the class this season -- or will someone else step up? Our analysts debate. More ...
Okoye earned a contract with the San Francisco 49ers on the strength of a dynamic showing of athleticism at the NFL Super Regional Combine in Dallas. Can the Niners turn a raw physical specimen into a functioning defensive end?
"I got a couple calls wrong but it's all part of the learning process," Okoye said Friday of his first practice, according to The Sacramento Bee. "As it went on, I got more and more comfortable.
"When we went up against the O-line, it got a bit more difficult but I adjusted. That's what's going to keep happening. I'm going to go up and down, up and down, as I carry on learning how to play this position, how to play this sport."
Okoye became familiar with the NFL by watching games from his London flat growing up. He will study with the Niners under defensive line coach Jim Tomsula, who spent nine years as a coach in the now-defunct NFL Europe.
Harrison: Post-draft Power Rankings
After the 2013 NFL Draft, Elliot Harrison updates his Power Rankings, with plenty of teams moving up and down the board. More ...
"There's a lot of prep we have to do in the classroom before we get on the pitch -- or the field, or whatever you guys call it," said Okoye, likely unaware how truly great that language slip-up actually was. "I'm just trying to learn as much as possible, as quickly as possible. They're being great with me. They're not going to force feed me."
If Okoye is successful in picking up the key elements of the position, he stands a good chance of landing on the Niners' practice squad. From there, who knows? He's basically a science experiment.