Tim Tebow won't call The Big Apple home for much longer, but at least one member of the New York Jets remains puzzled by how the backup passer was used in 2012.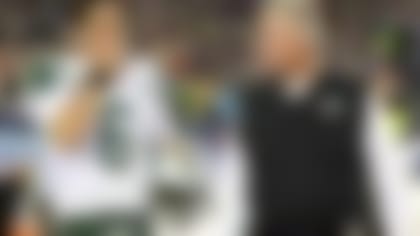 Safety LaRon Landry saw what we saw: When Tebow hit the field -- and that was a rarity -- the Jets were a lock to dial up the run.
"It got to the point where Tim's going into the game, it's going to be a power," Landry told ESPN on Wednesday, via the New York Daily News. "I would have loved to see him throw the ball a little more."
Tebow attempted just eight passes all season, completing six for 39 yards. That's a lukewarm march down the field for some quarterbacks, but it's clear the Jets lost trust in Tebow early.
Tony Sparano took the fall for a vanilla scheme that struggled to make the most of Tebow's athleticism, but the jettisoned offensive coordinator spent hundreds of hours in practice with Tebow. There was a lack of comfort putting the game in Tebow's hands.
The Jets under Rex Ryan are moving in a fresh direction. Expect competition for Mark Sanchez through free-agent channels or possibly the draft. Nobody's job is safe, but Tebow's future with the Jets is a near certainty: There is none. He'll be traded or released, and we'll find out soon enough if another organization will allow him to throw the ball.