Schein: Why Rex will get a ring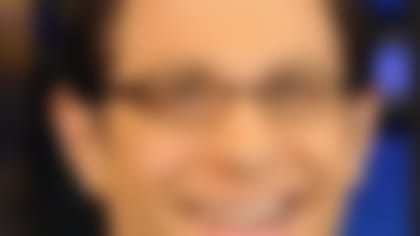 We suspect the NFL will announce its presence with a fine for Landry next week. Landry appeared to lead with his helmet, not his shoulder. He wound up hitting Cruz in the chin. It was a massive hit, but Cruz jumped up quickly to signal first down and show he was doing well.
At the very least, it will be a play the NFL looks at closely next week.
Landry was brought in to bring a physical presence to the Jets' secondary. Then again, former starter Eric Smith, who's out with a sprained knee ligament, was also physical. Jets coach Rex Ryan ultimately wants a safety that can prevent big pass plays, not just deliver big hits after a completed pass.
UPDATE: When asked after the game if he believed Landry's hit was illegal, Cruz wouldn't take the bait, according to the New York Daily News' Ralph Vacchiano. The receiver said he thought the tackle was clean.