Battista: A new day in Oakland? "I can definitely see us as a playoff team," Woodley told KGMZ-FM on Tuesday. "Last year going back and watching some film on the Raiders, there were a lot of opportunities here where they just didn't close it out. Some games good in the first half, they just didn't close it out at the end of the game. So now we just have to learn how to close out games and it'll be more wins than losses."
A big reason for the inability to close games out was the instability at the quarterback position, which the Raiders' regime plans to hand to last season's most unstable veteran, Schaub.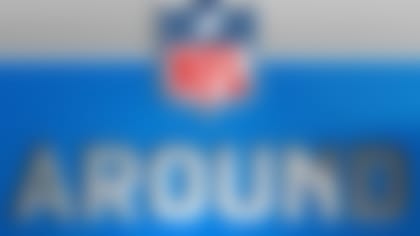 The Around The League team hits all the NFL's hottest topics in its award-winning podcast. Join the conversation. Listen
Woodley joined fellow defensive end Justin Tuck as parts of general manager Reggie McKenzie's effort to plug in veteran starters to his woebegone roster.
Woodley, 29, said he and the 30-year-old Tuck will be interchangeable at right and left defensive end. Woodley didn't indicate whether defensive coordinator Jason Tarver might have him play a hybrid-linebacker role in Oakland, but said he'd do whatever it took to win.
"(The veterans) didn't come here just because, oh, we are just trying to get a few more years in in the NFL. No, we come here to win and help play a role to take this team further," Woodley said.