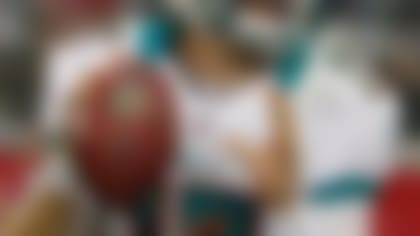 With the offseason under way, Around The League examines what's next for all 32 teams. Henry Hodgson tackles the 'Fins. More ...
"Lamar really showed some great signs of really some explosive play opportunity," Ireland said last week, according to The Palm Beach Post. "He kind of shoots out of the cannon when he hits the hole. He's got very good hands. I thought he did a very good job in his pass protection, which keeps him on the field all three downs."
Any list of 2013 NFL breakout candidates should start with Miller. He has the playmaking ability to emerge as the Dolphins' top offensive weapon.