The Bills, indeed, will resemble a new creation under coordinator Mike Pettine, who plans to unleash a flexible defense that slips between the 3-4 and 4-3 from snap to snap.
Instant Debate: The pressure is on ...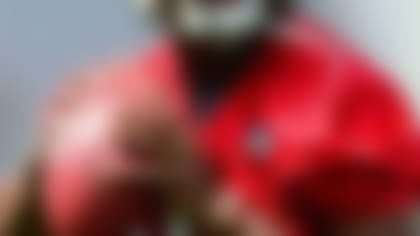 "With us playing Tom Brady twice a year, you have to do different things to him," defensive lineman Kyle Williams told Tim Graham of The Buffalo News. "Because if you're going to get in your defense, and 'This is what we're going to stay in, and we're going to play it well,' no matter how well you play, he's eventually going to figure out how to spin the top on you. That's one of the great things about what we're doing now."
Under Dave Wannstedt last season, the Bills were etched in stone as a four-man front no matter what the opponent threw at them. The Bills were the second-worst team against the run and struggled against the pass. In a league constantly evolving on offense, static defensive fronts are a risk unless you've got the players to overpower the opponent. The Bills, obviously, did not.
We saw Pettine's philosophy work well for years with the New York Jets. If nothing else, the Bills will be less vanilla.
"You look on film, and there's so many teams that are so multiple," Williams said. "They do so many different things because you have to adapt to offenses. You have to adapt to (the) Tom Bradys and Peyton Mannings."
That's a development long overdue in Orchard Park.