Debate: Pats due for a setback?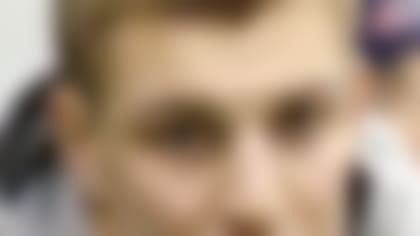 With Rob Gronkowski still not healthy, our analysts debate whether the Patriots are bound to take a step backward in 2013. More ...
Love landed on his feet with the Jacksonville Jaguars, and now he's speaking out about the surprising end of his run at Foxborough.
"That's how they run their business up there," Love told The Florida Times-Union on Monday. "Veteran guys who have been there for years and put in a lot of work get treated like rookies."
"It's not like I lost 30 pounds," he said.
"I was never out of shape -- I participated every day, so I don't know where that came from."
Harrison: Top 20 Games of 2012
The 2012 season was one for the ages. Which games will be remembered the most in NFL lore? Elliot Harrison gives you the Top 20.
"He has some very good tape," Jaguars coach Gus Bradley said. "He does a nice job of what we're going to ask him to do, and we'll try him at different spots."
Though Love's circumstances are unique, he's hardly the first veteran player the Patriots abruptly cut loose. It can lead to hurt feelings, but you can't argue with the results on Patriot Way.