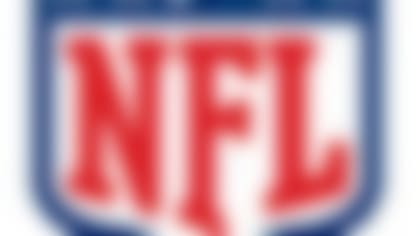 NFL free agency is under way. Follow all of the latest rumors and signings in our free-agent tracker. More...
(This is your weekly reminder that professional football is a brutal business.)
It's not like Love's play on the field was a huge problem. He made the team as an undrafted free agent in 2010, working his way up to becoming an 11-game starter last season. The Patriots rewarded Love before last season with a two-year contract extension that included a $500,000 signing bonus. Love responded with strong performances against the run, playing 49 percent of the Patriots' snaps in 2012, according to Reiss, mostly on running downs.
Love's agent, Richard Kopelman, said his client lost weight this offseason, but he gained most of it back quickly after the diagnosis.
"Naturally, we are disappointed that the Patriots decided to part ways with Kyle, especially in light of the fact that a number of elite, professional athletes with diabetes -- both Type 1, which is known to be far more difficult to manage than Type 2 diabetes -- have had very successful careers in professional football, hockey, baseball and basketball," Kopleman told Reiss.
Harrison: Top 20 Games of 2012
The 2012 season was one for the ages. Which games will be remembered the most in NFL lore? Elliot Harrison gives you the Top 20.
Kopleman believes Love will be at 100 percent soon and should be ready to participate in a training camp. The Patriots have overhauled their defensive tackle position this offseason, releasing Love, Brandon Deaderick and Myron Pryor. They added Tommy Kelly and CFL prospect Armond Armstead.