NFL fans celebrating Chicago Bears quarterback Jay Cutler's No. 4 ranking on Forbes' "Most Disliked Athletes" list -- just behind the likes of Lance Armstrong, Manti Te'o and Tiger Woods -- got a bit more affirmation of their position.
Cutler's fiancée, famed "The Hills" star Kristin Cavallari, relayed the not-so-flattering tale of how the couple's second engagement took place.
Debate: Signing Day, NFL style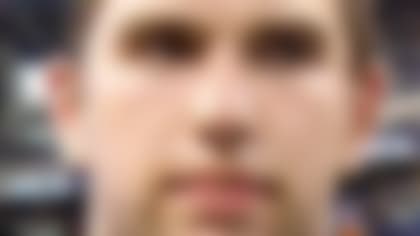 It's National Signing Day in the NFL, and every player is available. Who do you target? Andrew Luck? Let's debate! **More ...**
"It was so silly," Cavallari recently told E! News. "I was in the airport, leaving Chicago. We had just spent however many days together and we were texting and somehow it came up, like, 'Oh, shall we get married?' We're like, 'Yeah, OK.' And then he sent my ring in the mail. So I actually had my ring sitting at home for a couple of weeks before I put it on."
Ring by mail. Every woman's dream.
We have defended Cutler's on-field play numerous times. His off-field game will get no such love.
While Cutler should be lauded for his importance to the Bears, especially playing behind a porous offensive line, it's his antics without a football in his hands that make him disliked by fans.
Winning is the cure-all. If the Bears stop their recent trend of collapsing down the stretch, there is a good chance Cutler will become a less-despised character ... unless you're a fan of the traditional bent-knee proposal.