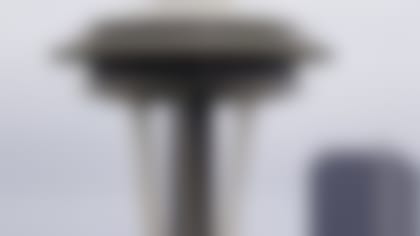 On NFL Network
Watch Seattle celebrate its first major sports title since 1979 on "NFL Total Access Special: Seahawks Victory Parade" Wednesday, Feb. 5, at 2 p.m. ET.
Knowshon Moreno and Eric Decker are set to test free agency when the market opens March 15, and it's doubtful both players will return.
"I'm a Bronco, so we'll see what happens in the offseason, and hopefully I'm still here," Moreno, 26, said Tuesday.
The running back had a breakout year in 2013, piling up career highs in yards (1,038), touchdowns (10) and receptions (60). However, he's expendable. The Broncos have two younger running backs in Montee Ball and Ronnie Hillman. Ball, in particular, was solid in 2013 and is ready for an expanded role next season.
Moreno also is going to want a big raise from the $1.7 million base he earned last season. He'll likely seek a salary in the $3.5 million to $4.5 million range, commensurate with players like Reggie Bush and Fred Jackson. NFL Media Insider Ian Rapoport reported last week that the Broncosdon't expect to retain Moreno.
Decker, 26, is due for a much bigger wage hike.
The Broncos' No. 2 receiver outperformed his rookie contract (four years/$3,315,150 total) and might fetch eight figures on the open market. He piled up 87 catches for 1,288 yards and 11 touchdowns this past season as the second fiddle to Demaryius Thomas.
Decker surely now will attempt to obtain No. 1 money on the open market, but the Broncos view him as a No. 2 receiver, Rapoport reported Sunday, making it unlikely they'd pay him top dollar. Still, Decker hopes to remain with the AFC champions.
"You build relationships, but you know it's not going to be the same next year," Decker said. "Obviously for me, I would love to come back. ... I would love to play here. Unfortunately it's something that isn't always in my control."
Teams often are barely recognizable from year to year -- it's the nature of the business.