"We would like to own the day," said Bill Abbott, president and CEO of Crown Media Family Networks, home to the Hallmark Channel.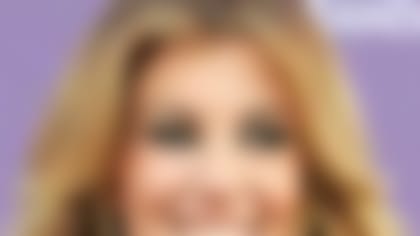 Win or lose in the ratings, all the animals stand to benefit. Hallmark will use between 50 and 100 kittens from animal shelters around the country, and Abbott vowed to place each one in a home. Animal Planet placed every dog and cat on this year's show-- 63 puppies and 21 kittens. (Cats serve as halftime entertainment for the two-hour Puppy Bowl.)
The annual Puppy Bowl has a football theme, with the dogs scoring "touchdowns" if they cross a goal line with a chew toy.
Kittens in the Kitten Bowl will compete on an agility course set up with hurdles, scratchers, tunnels, hoops and weave poles. Laser pointers and toys on strings will be used to entice the kittens.
Judges will look at each kitten's ability to cuddle and win the hearts of viewers.
"We had to develop some kind of framework to show what wonderful animals they are. They are their own little souls," Abbott said. "Many people don't realize how entertaining cats are and what great companions they are for people."
Most of the competition will be unscripted. Kittens can't be expected to figure out a timed course, so not doing it in the cutest way will determine the winner, Abbott said. The Most Valuable Kitten will be the cutest of them all.
Animal Planet and Hallmark have a good relationship.
"We're just happy that pet adoption is being promoted and more animals are finding their fur-ever homes," Animal Planet's statement said.
Abbott said there will be little competition between the networks, and neither expects to overshadow Super Bowl XLVIII, which airs on Fox Sports. The three bowls will be televised around the same time on Feb. 2, 2014.
The National Football League also supports the efforts to raise awareness about animals and shelters.
"The Super Bowl brings families together, and we love the idea that it includes the adoption of dogs and cats on Super Bowl Sunday," NFL spokesman Greg Aiello said.
Copyright 2013 by The Associated Press