The Norwegian trick-shot artist -- better known as "Kickalicious" -- put himself on the NFL radar when a YouTube video of his inventive kicking ability went viral. Rugland, 28, worked out with the New York Jets and Cleveland Browns before the Lions signed him last month.
Rugland said he produced the YouTube video to bring attention to his abilities.
"I wanted the opportunity to show my skills," he said Saturday, according to the Detroit Free Press. "That would've been good, but I had no idea that it would end up like this. I was lucky I got the opportunity and performed well. Here I am."
Rugland is a serious project. Just putting on his helmet was a challenge Friday. He's a long shot to make the roster, a reality made clear when Lions coach Jim Schwartz was asked what Rugland needed to work on in minicamp.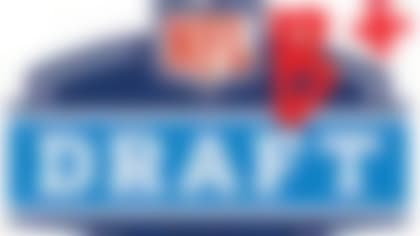 The draft is finally behind us. How did everybody do? Bucky Brooks breaks out the red pen and grades all 32 teams by division. More ...
"Everything. He's good at kicking the ball into cars that are driving down the road and helicopters and boats and stuff like that, but I don't think you get anymore points for doing that," Schwartz said. "You've got to kick it between the goalpost. It's all new to him, just technique and timing and all those other things. It's a lot of ways to go."
Rugland is among the candidates to replace Jason Hanson, who ended his 21-year career last month. We expect David Akers -- also signed in the offseason -- to win the job. Still, that won't stop us from posting the Kickalicious video once more.