NFL.com's Ian Rapoport reported Thursday that the Cardinals expect to soon cut Kolb, according to two sources briefed on the situation. Where will Greg Jennings wind up? Follow him and all the other NFL players on the move in our free-agent tracker. More ...
"He won't be on the roster by this weekend," one source told Rapoport.
The timing of the news makes sense. Kolb is due a $2 million roster bonus on March 17, and he's due $9 million in base salary in 2013. The Cardinals made it clear that Kolb would have to take a significant pay cut to remain with the team. It sounds like that's not going to happen.
Kolb's agents could push for a resolution shortly before the free-agent market dries up. Matt Cassel was released Thursday, joining Ryan Fitzpatrick as the best free-agent quarterbacks available. Kolb should be able to get a job as a backup somewhere, but he has come a long way from 2011, when the Cardinals gave up a second-round draft pick and cornerback Dominique Rodgers-Cromartie to obtain him from the Philadelphia Eagles.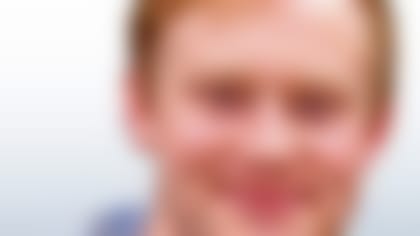 Free agency began with a flurry of activity. How does this affect the 2013 NFL
Draft? Josh Norris projects the first round. More ...
At that point, Kolb was paid like a potential "franchise quarterback." His struggles staying healthy and comfort in the pocket under former coach Ken Whisenhunt changed that perception, although Kolb never had great pass protection in Arizona.
Whisenhunt and former general manager Rod Graves ultimately were fired because of the Kolb trade. Now it looks like Kolb will be fired, too.