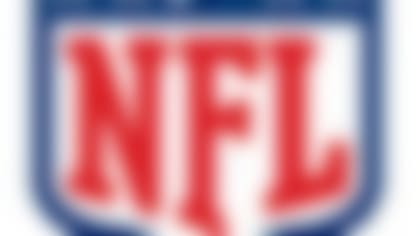 NFL free agency is under way. Follow all of the latest rumors and signings in our free-agent tracker. More...
NFL.com's Ian Rapoport reported Saturday that the Bills agreed to a two-year deal with Kevin Kolb, according to a source with knowledge of the negotiations. Kolb had been in Buffalo for a few days, Rapoport reported.
Kolb agreed to a two-year contract worth up to a maximum of $12 million to $13 million, a source involved in the deal told Rapoport. Those financials suggest the Bills view Kolb -- and nobody else -- as the starter heading into offseason activities. With Kolb amassing roughly $36 million over his first six seasons in the league, the man -- if nothing else -- knows how to play the system.
Rapoport reported Friday that the Bills had reached out to Kolb and his agent, Jeff Nalley, to investigate where the six-year veteran was physically and mentally after two disappointing, injury-prone seasons in Arizona.
Still, Kolb's ratio of eight touchdowns to three interceptions last season was something of a feat when you factor in the Cardinals' disastrous offensive line. He led the Cardinals to four straight wins and a 4-2 mark before suffering a sprained sternoclavicular joint, detached ribs and a shoulder injury in Week 7 against -- drumroll, please -- the Bills. He never played again. Maybe the Bills can protect him better than Arizona did, and maybe Kolb will shed his bad habit of holding onto the ball too long.
Kolb will compete with Tarvaris Jackson, Aaron Corp and very likely a developmental passer from next month's draft for the chance to replace Ryan Fitzpatrick in coach Doug Marrone's offense. Predicting Kolb's career arc always has been unpredictable, and his future with the Bills is anyone's guess.