INDIANAPOLIS -- The Pittsburgh Steelers have been forced to cut veteran players for salary-cap reasons before. The way general manager Kevin Colbert views things, this is nothing new for them.
Despite public perception, Colbert said the Steelers are not a team in transition. He believes the transition term implies the team isn't a Super Bowl contender.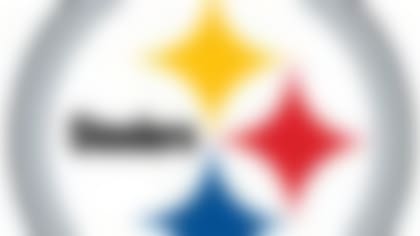 Around the League caught up with Colbert after his podium session and got his take on the state of the Steelers. Colbert's offseason assessment included the uncertain future of linebacker James Harrison.
The Steelers haven't had any discussions at this stage with Harrison's agents about his future. That will happen after the combine.
"Whether a player is part of your future or not, that's not going to take away from what he accomplished," Colbert said. "You'll never underestimate what that player did for you in the past, but this is about what you're going to be in 2013. If a player can help us, then we'll make those decisions accordingly."
Colbert has made unemotional decisions about cutting big-name players before. It's hard to imagine Harrison returning at his same salary.
Schein: A circus in Pittsburgh? "Jason Worilds did a nice job when he was called upon last year," Colbert said. "Can he continue that? We hope. ... In Jason's case, he's shown he can be productive."
Perhaps I'm reading too much into things, but those quotes above don't sound like the Steelers are desperate to hold on to Harrison.
Colbert said surrendering points off turnovers on both sides of the ball were the Steelers' biggest problem in 2012. He said seven of the team's eight losses were a result of opponents scoring off turnovers.
Regarding quarterback Ben Roethlisberger's changes under offensive coordinator Todd Haley, Colbert noted that the offense played very well in the first eight games of the season.
"There were spurts where he played as good as he's played in his career. ... He was frustrated with his second half," Colbert said.
Hard to disagree. Roethlisberger played very well early in the season; we thought he was an early MVP candidate. Roethlisberger's rib injury against the Kansas City Chiefs on Nov. 12 stands as a line of demarcation here, but Colbert noted Big Ben still struggled in that game before getting hurt.