The team announced monday that Whisenhunt and Graves had been fired. Graves' dismissal does not come as a surprise, but Whisenhunt's future seemed far more uncertain. Ultimately, he paid for not being able to turn around Arizona's offense or solve its quarterback problem.
Hurting the chances of both men to stick around: There are quality options in place to take their jobs. Steve Keim is expected to be a popular candidate for GM jobs around the league, according to NFL.com's Albert Breer. Defensive coordinator Ray Horton also figures to be interviewed elsewhere if the Cardinals don't hire him. The Bidwill family also thinks highly of Pittsburgh Steelers offensive coordinator Todd Haley, whom they tried to re-hire last year as an assistant.
Whisenhunt went 45-51 in six seasons in Arizona, leading the Cardinals to the playoffs twice as NFC West champions. But his teams struggled to a combined 18-30 record over the last three years after Kurt Warner retired. Graves and Whisenhunt were undone by their aggressive trade for Kevin Kolb, who did nothing to help the Cardinals' post-Warner quarterback blues.
This is not a barren Cardinals roster. There is plenty of talent here, especially on the defensive side. It should be an attractive job for potential candidates, despite the franchise's long history of struggle.
Whisenhunt defied that history in his first three seasons, but he ultimately went out like all the other Cardinals coaches.
UPDATE: The Cardinals also announced that the following assistant coaches were let go: Russ Grimm (assistant head coach/offensive line), Mike Miller (offensive coordinator), Chad Grimm (offensive quality control), John McNulty (quarterbacks), Frank Reich (wide receivers) and Tommie Robinson (running backs).
Top head-coaching candidates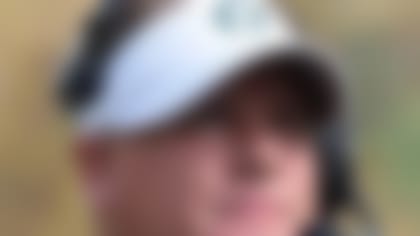 With plenty of coaching vacancies to fill, demand for talent is high. Check out the hottest names, like Oregon's Chip Kelly. More ...
Whisenhunt released a statement Monday afternoon.
"I'm very proud of what we as a team and as an organization achieved during that time," he said. "... But we all understand this business, and when you don't win enough games, changes are made. That doesn't mean it's easy, but you definitely don't have to look far to find people that have it much worse.
"I want to especially thank Cardinals fans who treated my family and me so well and made our time in Arizona so special."
Graves also released a statement: "I am very grateful to Michael Bidwill, to his family, to the players and to the staff of the Arizona Cardinals for the opportunity to serve the organization."