It took an injury, but tight end Kellen Winslow is back in the NFL.
The meeting apparently went well, as Winslow signed a one-year contract with the Patriots on Tuesday, a source with direct knowledge of the deal told NFL.com and NFL Network reporter Ian Rapoport. The source also said Winslow passed his physical.
Instant Debate: More troubling loss?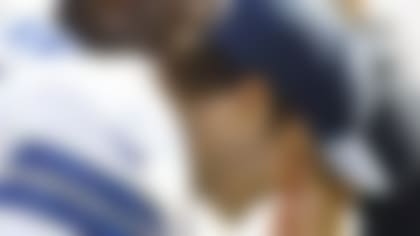 Things changed Tuesday when Patriots tight end Aaron Hernandez suffered an ankle injury during Sunday's 20-18 loss to the Arizona Cardinals. A source told NFL Network and NFL.com that Hernandez is expected to miss four to six weeks with an ankle sprain.
There were reports that Winslow failed his physical the last time he tried out for the Patriots. Still, this is his best, last chance for NFL relevancy. It's not like he wasn't productive last year.
Winslow had 75 catches for 763 yards and two touchdowns last season for the Tampa Bay Buccaneers, but Greg Schiano didn't seem to like Winslow's attitude so he dealt him to the Seahawks. Seattle dropped Winslow, reportedly after asking him to take a paycut. It was a curious move because reports indicated Winslow was a big part of the offense there.
Winslow is unlikely to be a big part of the offense in New England, but there should be an opportunity for snaps. The Patriots prefer two tight end sets, and Visanthe Shiancoe was placed on injured reserve and "designated to return." Winslow has gained over 700 yards in each of the last three years, but he must be humbled by his experience this offseason. Now he's just fighting to keep his career alive.