Where Keenan Allen lands in the draft will boil down to how teams view what he brings to the table -- and what he doesn't.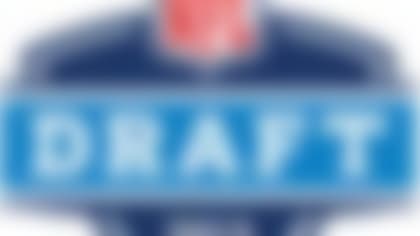 With the draft right around the corner, NFL.com ranks the top prospects available at every position on offense and defense. More ...
The Cal wide receiver was clocked by NFL Network's Mike Mayock at 4.71 and 4.75 seconds in the 40-yard dash at Allen's pro day Tuesday, confirming that blazing speed is not a quality he offers.
He's been hampered by a posterior cruciate ligament injury throughout the draft process, but doctors now describe Allen's left knee as fully healthy after he re-injured it in January. Trainers told Mayock that Allen only has 75 percent to 80 percent of his explosion, but said "that's what comes last" in the healing process. Allen recently told The Sacramento Bee that he's only about 85 percent back.
"Let me preface the whole 40-yard conversation with this," Mayock told NFL Network's "Path to the Draft."
"Three months ago, I said -- if you watch this kid on tape -- if you like him, he's Anquan Boldin. If you don't like him, he's speed-deficient. So I don't really care what he runs in the 40. On tape, to me, he's a 4.55 guy all day long."
Mayock called Allen's 40 results "not a good time," but scouts and coaches told him they expect Allen to be faster down the road. What he gives you, according to Mayock, is "a big, powerful, wide receiver" who might go anywhere from No. 25 to No. 45 in the 2013 NFL Draft.
"I believe in his toughness and his hands," Mayock said, confirming that he would, indeed, "bang the table" for Allen (and in Mayock's universe, that's a compliment of the highest order).