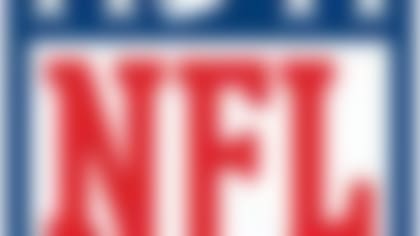 Follow all the developments on the NFL's open market with our up-to-the-minute tracking of 2014's free agents. More...
"They wouldn't have had to match it," Tuck told the Daily News. "You know, at the beginning of free agency I'm going in thinking I'm not looking for a lot. I understand the Giants have a lot of holes to fill.
"If they were trying to sign me before free agency hit, or at least were trying to communicate with us, then I probably would've took somewhere around a two-year deal, $8 million, somewhere around there. But it wasn't even like that. It was like they weren't even trying to get me back. That made my mind up for me."
Schein: Moves I love/hate Tuck said he felt insulted because he now realizes the Giants never wanted him back and should have told him that from the outset.
"That's the disrespect part," he said. "I don't want people to think I'm bad-mouthing the Giants. I'm not. I understand the business and I have so much gratitude for them giving me the opportunity to have my presence felt in New York and be the man I've become.
"I'm just frustrated with how it ended. I'm upset about it. But I'll move on and hopefully one day time will heal all wounds. Right now, I just don't understand a lot that's gone on and how they strung us along."
After spending his entire career in New York, Tuck said he isn't bitter at leaving. But his quotes display a man heading to the Bay Area with a newfound chip on his shoulder.