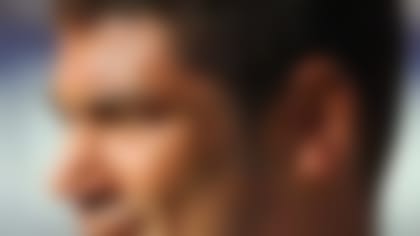 Mike Florio broke the news on NBC late Sunday, and Freeman's agent quickly confirmed it on Twitter. NFL Media Insider Ian Rapoport reported the quarterback received a one-year contract worth around $3 million, according to a source informed of the deal.
Freeman reportedly attracted interest from Buffalo, where he could have started for at least a few weeks. NFL Media columnist Michael Silver reported that Freeman also would have been the starter had he landed with the Oakland Raiders.
Instead, Freeman chose the Vikings. That leads us to believe Freeman will be starting in Minnesota as soon as he can pick up the playbook. He'll help stretch the field and ideally relieve pressure for Adrian Peterson.
Minnesota only trails Green Bay, Chicago and Detroit by one loss in the NFC North. This one-year deal isn't about the future. It's about Vikings general manager Rick Spielman trying to save this season. It's about trying to save jobs.
The organization clearly decided that Ponder wasn't the man to get it done.