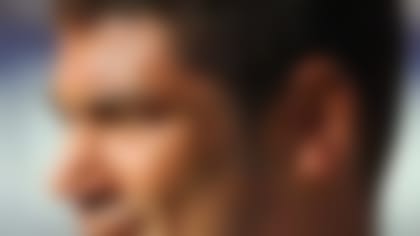 "From standpoint of a career move, thing I like about the Vikings is, they've got a guy. It's an opportunity to pump the brakes," Freeman said on a conference call. "It's been a crazy couple of weeks."
Huh? Let's break down two possible interpretations of this statement:
Freeman actually believes he's coming to Minnesota as insurance and doesn't mind having some time on the sideline behind Christian Ponder (The Guy) or Matt Cassel (The Other Guy).
This is just something you say on your introductory conference call to try to smooth things over in what will be an awkward quarterback room.
Option two sounds a lot more likely. Multiple reports indicated Freeman wanted a chance to start when he was deciding which team to join. He chose the Vikings because they offered that opportunity, and they had great weapons starting with Adrian Peterson. The Vikings paid Freeman good money to upgrade their quarterback position. They already had a veteran backup.
They did not have a "Guy."