"Basically I overslept," Freeman explained. "Point blank."
Freeman said the incident is something he feels "badly about" and it's "upsetting," but he's ready to move on from it. He insisted the missed photo session and other "fairly isolated" tardiness had nothing to do with losing his status as a team captain.
In fact, a convincing Freeman firmly believes he has the support of his teammates.
"I think Vincent Jackson deserves every bit of the captain spot," Freeman said. "I feel like the talk about me not being a captain kind of takes away from the honor of those guys being captains. Do I want to be captain? Yeah, sure. But it's not something that's going to make or break anyone."
Asked if he trusts Schiano, Freeman replied, "I do. Undoubtedly." The quarterback added that he has "100 percent confidence" that Schiano would not rig the ballot box on the captains' vote.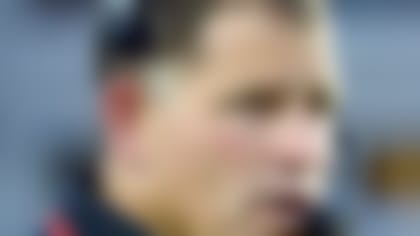 The most entertaining part of the news conference occurred when Freeman was asked if he was a part of Monday's players-only meeting, which long snapper Andrew Economos described as a "pep rally."
"Well, I certainly hope so," Freeman quipped.
The embattled quarterback kept his composure and acquitted himself well. It still won't change the perception that Schiano already has set the wheels in motion to go in a different direction if Freeman doesn't show marked improvement.
No veteran quarterback is more in need of a serious momentum shift than Freeman. An upset victory in Sunday's home opener versus the New Orleans Saints would buy him some much-needed time and get his head coach off his back -- for a week.