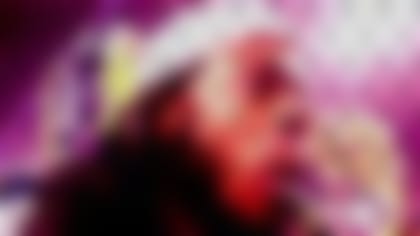 From shootouts to slugfests, Elliot Harrison is counting down the "Top 20 Games of 2013." Did your team made the cut? **READ**
NFL Media Insider Ian Rapoport reports, per a source informed of the player's whereabouts, that the former New Orleans Saints linebacker worked out with the Falcons on Wednesday. Vilma could be signed to replace Sean Weatherspoon, who tore his Achilles in practice last week. Rapoport noted that if the Falcons sign Vilma, it will be before camp -- not now -- and that the the Falcons viewed his knee positively.
Rapoport previously reported that the Falcons had planned to bring Vilma in for a visit if his initial medicals checked out clean. Vilma, 32, missed all but one game last season with a knee injury. He remains a free agent after the Saints opted not to re-sign the 10-year veteran.