NFL.com's Ian Rapoport reported Sunday that the Cardinals agreed to terms with their first-round draft pick. The team later confirmed the deal with the rookie guard, leading coach Bruce Arians to joke: "We're excited to have him in and watch him run the conditioning test -- in front of the whole team."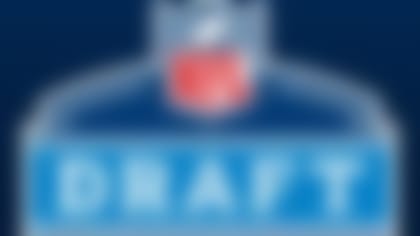 Eric Fisher is under contract, leaving most first-round picks with deals. See the list of contracts
Cooper's four-year, $14.55 million contract is fully guaranteed with offset language. A person informed of the deal told Rapoport that Cooper will receive the bulk of his signing bonus up front, some in September and the final payment in October.
With Cooper now under contract, New York Jets cornerback Dee Milliner and Tennessee Titans guard Chance Warmack are the only remaining top-10 picks who have yet to reach deals. Like Cooper, deals for Milliner and Warmack are stuck on the issue of offset language, which allows teams to not pay a player if he's cut before his rookie contract expires.
Cooper figures to be in line for a starting role at left guard, with Daryn Colledge likely kicking over to the right side.