Bolstering our already strong belief that Manziel will start the season opener, Shanahan told USA Today on Friday that he's sees a lot of comparisons between his new quarterback and the one who earned 2012 Offensive Rookie of the Year honors under his tutelage.
"Johnny and (Robert Griffin III) are very similar," Shanahan said. "They're both talented guys who can make plays with their legs. But there comes a time in the NFL when they're going to keep you in the pocket, and you're going to have to have that ability to make the throws with your arm and mind.
"And Johnny, just like Robert, has that arm talent and intelligence to do that."
First-round draft pick signing tracker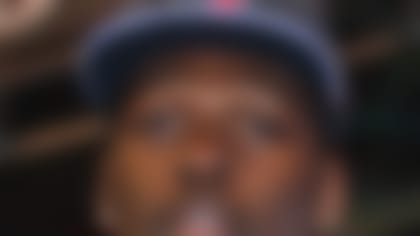 Can he pull off the same feat in Cleveland now that Manziel has shown signs of being a quick study?
"Perception becomes everyone's reality, but Johnny has been here working his tail off day and night, doing everything we ask," Shanahan said. "He's really attacked it every day, done a good job even as each week gets harder as we throw a lot more at him.
"I've been very impressed."
Shanahan stressed that his starting quarterback decision will be "pretty simple." Whichever one moves the offense and puts points on the board in August will be under center when Week 1 rolls around.