NFL Media's Aditi Kinkhabwala reported Wednesday that Cleveland launched its offseason workout activities with veteran quarterback Brian Hoyertaking first-team snaps. He was followed -- to our surprise -- by journeyman Tyler Thigpen at the No. 2 spot before Johnny Football brought up the caboose with a collection of third-stringers.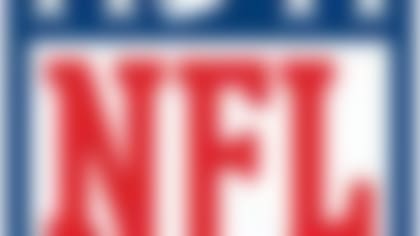 The NFL offseason workout program calendar has been released for all 32 teams. Find out your favorite team's schedule. **More...**
While threatening to melt the Internet, the team's under-center pecking order means next to nothing here in late May. In fact, Thigpen makes some sense at No. 2, considering his experience in the pistol, which we expect offensive coordinator Kyle Shanahan to lean on heavily this season.
The Browns, to the dismay of many, have preached competition from the minute they made Manziel the No. 22 overall pick in this month's draft.
New coach Mike Pettine isn't in the mood to designate a rookie as his starting quarterback without first seeing him on the field.
Here's what else we learned from Wednesday's OTAs in C-Town:
After leading 7-on-7s, Hoyer initially sat through what Mary Kay Cabot of The Plain Dealer called a "spirited" round of 11-on-11s. Coming off knee surgery, Hoyer watched -- as Thigpen took first-team reps, followed again by Manziel -- before marching back out for "dialed back" snaps with the full offense.
Kinkhabwala noted that "Manziel throws with some serious zip." He "can't match" Hoyer's accuracy and didn't show the same level of "understanding of WR routes," but as Aditi pointed out: it's May 21.
We were surprised to hear that pass rusher Paul Krugerplayed with the backups during 11-on-11s, per Cabot. The outside linebacker later rejoined the starters, with Jabaal Sheard dipping down to the second wave. Cleveland's coaching staff isn't playing favorites.