First-round draft pick signing tracker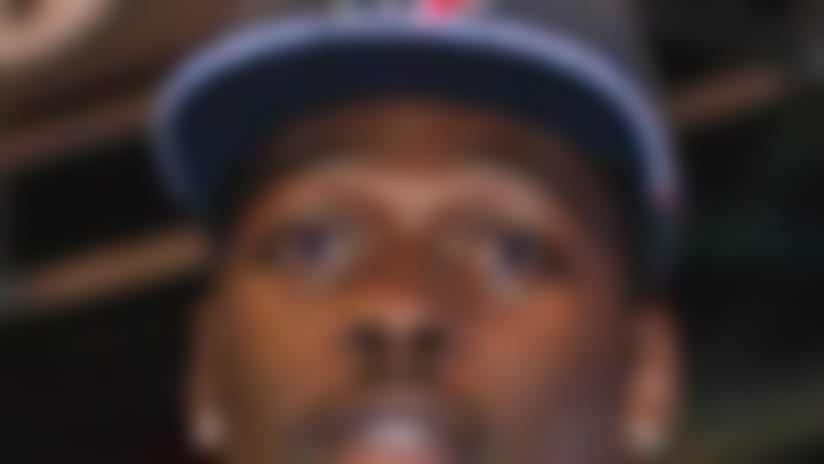 General manager Ray Farmer on Tuesday announced that No. 22 overall pick Johnny Manziel has agreed to terms on a four-year contract.
The former Texas A&M star will enter training camp pitted against veteran Brian Hoyer in a battle to win the team's starting signal-caller job.
Mike Pettine acknowledged that Hoyer was securely ahead of Manziel coming out of last week's mandatory minicamp, but Cleveland's first-year coach also called the space between the two passers hardly "insurmountable."
Around The League views Manziel's ascension to the No. 1 spot as wholly inevitable for a team that hasn't housed a bona fide franchise passer since Bernie Kosar roamed old Municipal Stadium. Hoyer has locker-room support, though, with pass rusher Paul Kruger telling a local radio station on Monday: "In my mind, Hoyer's the guy."
Still, Browns offensive coordinator Kyle Shanahan worked magic with Robert Griffin III in Washington and appears ready to do the same with JFF. After Cleveland's recent rash of offseason practices, one Plain Dealer scribe was left to say of a playbook overtly designed for a mobile passer: "It's for Johnny Manziel."
With Johnny's deal in the books, the Browns have come to terms with four of their six picks from last month's draft. No. 8 overall pick Justin Gilbert has yet to hammer out a deal, but the new rookie contract structure ensures that will happen without much drama.
It's easy to forget that Gilbert was the higher pick with the spotlight burning bright on Manziel's every move.