It has to, because the Cardinals open their regular season in a little more than two weeks at home against the Seattle Seahawks.
Debate: Preseason Week 3 spotlight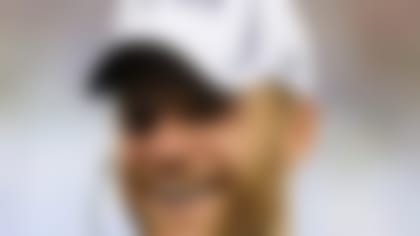 Week 3 games are the most important of the preseason. Who has the most at stake? Seahawks QB Matt Flynn? Let's debate! **More ...**
Speaking at his usual day-after news conference Friday, Whisenhunt said he would think about it over the weekend.
"I'm sure I'll get asked that question again," he said. "The next time I think maybe I'll have a little more information."
Kolb saw more extensive action and was 17-of-22 passing for 156 yards, including his first touchdown pass of the preseason. But he was intercepted twice, with one of them returned for a touchdown.
Whisenhunt said he was not ready to say whether the competition would continue into next Thursday night's preseason finale at home against the Denver Broncos but that the decision might await the outcome of a few more practices.
"We've still got some practice days left," Whisenhunt said. "Since we're not game planning, we've still got an opportunity to do some competitive practices with our defense so you get a chance to assess their play."
Copyright 2012 by The Associated Press