"We feel like the quarterback that gives us the best chance to win is John Skelton," Whisenhunt said.
Skelton told The Associated Press that assuming the starter's role was like one pressure replacing another.
"It's kind of a weight off my shoulders, I think," Skelton said. "You know, the speculation and waiting is over. But at the same time, I think there's another weight placed on. Now you have to move forward as a starter and think of it that way."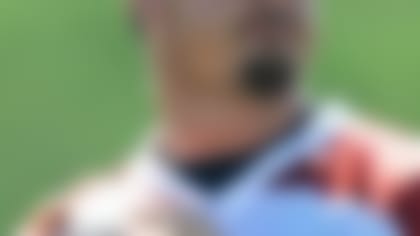 "There's no guarantee going forward that Kevin won't be playing for us or won't be the starter," Whisenhunt said.
Skelton, a third-year pro out of Fordham, was viewed as the favorite in recent weeks because he (barely) outplayed Kolb during the preseason. Then again, there was a report that Skelton's struggles in practice made the decision more difficult for Whisenhunt.
This wasn't an easy move for Whisenhunt to make. It's admitting an organizational failure. The Cardinals poured massive resources into acquiring Kolb: draft picks, cornerback Dominique Rodgers-Cromartie and a $63.5 million contract. After the Cardinals failed to sign Peyton Manning this offseason, they decided to pay Kolb a $7 million option bonus to retain him.
Kolb makes more than 14 times as much money as Skelton -- but he's the backup.
A similar situation happened with the Seattle Seahawks, where high-priced free agent Matt Flynn is No. 2 on the depth chart behind rookie sensation Russell Wilson. The difference: The Seahawks have a young quarterback with a future they can be excited about.