New York Jets general manager John Idzik has earned a reputation as a deliberate worker, an executive unlikely to act without a good amount of time and thought preceding action. Whether this trait is a positive or negative depends on who you ask.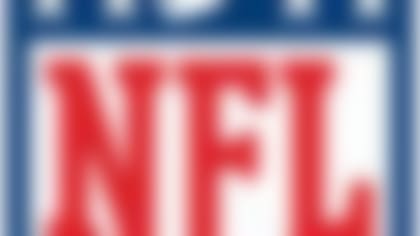 Follow all the developments on the NFL's open market with our up-to-the-minute tracking of 2014's free agents. More ...
Idzik refuted the idea the Jets missed opportunities in the past week and left the door open to acquiring secondary help elsewhere.
"As we proceed through free agency and approach the draft, there may be trade talks," he said. "There may be roster transactions, players become available that may be of interest. So we're very open-minded and we feel like we're prepared to act."
Rex Ryan, meanwhile, dismissed reports that the cornerback position has created a problem in the relationship with his general manager. He joked at one point that he would refrain from using the "P-word," a reference to the report he was "pissed" when Rodgers-Cromartie signed with the New York Giants.
"I'm an emotional guy, and sometimes I do get upset if a guy is in here and he chooses to go somewhere else ... more with that individual, like, 'Golly, can he not see what we have here?'
"But as far as upset with John? There can't be anything further from the truth than that. We have a plan. ... And we are together. We are side by side on this the entire way.
"We're in good hands because John Idzik is our general manager."
Some other takeaways from the call:
» If you thought a conference call with the Jets' head coach and general manager would shed light on why the team chose not to seriously pursue Revis before he signed with the New England Patriots, think again. Idzik spoke in generalities and Ryan answered the question like he had a gun poked in his ribcage.
» Idzik was similarly vague on the subject of Mark Sanchez's departure: "We're in constant contact with Mark and his representatives, and we're talking on a daily basis. So when the time comes to make a decision, we'll be well-equipped."
» Ryan is not panicking about his suspect secondary, at least not during his phone conversation with a handful of beat writers. "Well, I feel really good about our corners." The coach singled out second-year cornerback Dee Milliner as a player ready to make the leap. He better be.