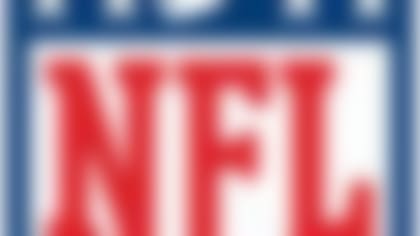 Follow all the developments on the NFL's open market with our up-to-the-minute tracking of 2014's free agents. More ...
The veteran wide receiver has entered the "professional" stage of his career, as in: "Hey, this guy isn't as young as he used to be, but he's a real professional."
Many times this is code for a former star with the tank near empty, but Harbaugh seems to be genuinely confident Smith will add a new dynamic to the Ravens' offense in 2014.
"I think Steve Smith can still play," Harbaugh said Tuesday at the NFL Annual Meeting, according to The Baltimore Sun. "We watched the tape -- not just from last year -- but previous years. Numbers are part of it.
"He's not the same jet that he was when he was younger. I was at Disney with my daughter and stuff like that, and some of those roller coasters are pretty fast. They just explode off the rails now. I think he's not quite that."
Harbaugh believes Smith has adapted as his physical abilities have eroded.
"After the catch, what he used to do is he would make a catch and he'd run a wide arc and just outrun the defender," he said. "That's the one thing that you don't see anymore. He'll usually get tackled on an angle now.
"But that's something he's even talked about improving and making a tighter transition after the catch and getting upfield after the catch more quickly, so that's something he's probably going to adapt. But he's still got plenty left."
If this works, Smith can become to Joe Flacco what Anquan Boldin was to Colin Kaepernick last season in San Francisco. A productive, professional safety blanket who will move the chains in times of need.
The latest "Around The League Podcast" offers a full recap of the NFL Annual Meeting in Orlando, then proposes player moves that won't happen (but probably should).