"A lot was made of the neck, the surgeries and all those things," Fox told reporters. "The reality is it's a nerve situation and it takes time for nerves to grow. He's getting better every day, so I think, health-wise, he'd be better than this year."
Manning, the 2012 Associated Press NFL Comeback Player of the Year, is coming off a league-high 68.6 completion percentage to go with a 105.8 passer rating and 37 touchdown tosses versus 11 interceptions in his first season with the Broncos. It's fair to assume Manning will remain one of the NFL's elite signal-callers while leading an early Super Bowl favorite in 2013.
Fox offered several other nuggets during his session with reporters:
» Right tackle Orlando Franklin is undergoing toe surgery, which means four of five offensive line starters will be rehabbing from in-season or offseason procedures this year. The Broncos are expected to consider moving Franklin inside to guard, which shows concern for Chris Kuper's health coming off ankle surgery.
» Left tackle Ryan Clady, soon to be hit with the franchise tag, isn't going anywhere. "We want Ryan," Fox emphasized. "And Ryan wants to be a Bronco." Fox conceded that Clady might not be ready until training camp after undergoing rotator cuff surgery.
» The coaching staff remains high on free safety Rahim Moore, who was much maligned for blown coverage on Jacoby Jones' 70-yard TD catch that ultimately ended the Broncos' season. "Rahim might have been one of our most improved players from year one to year two," Fox said.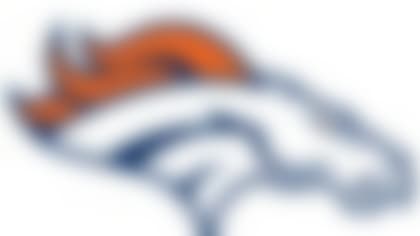 » Fox confirmed that Nate Irving will compete with Steven Johnson for the starting middle linebacker job. "I don't know (if Irving is ready to start) yet," Fox said. "He'll get the opportunity."