John Elway knows how painful it is to lose a Super Bowl as a player and as an executive. He knows that Peyton Manning can't play forever, so Elway is pushing all of his chips on the table.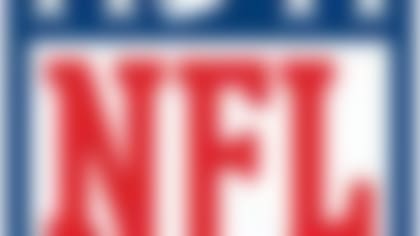 Follow all the developments on the NFL's open market with our up-to-the-minute tracking of 2014's free agents. **More...**
Elway and Manning know how empty second place feels. There is no point "building for the future" while Manning is still playing at an MVP level because it's only going to last another season or two.
At $10 million per season, the Broncos still see Ware as a premier pass rusher. He's a huge upgrade over Shaun Phillips (and Elvis Dumervil before him) if Ware can stay healthy. Offensive lines won't be able to slide protection to Ware's side because Miller deserves that attention. The Cowboys had concerns that Ware was suffering cascading injuries, with one malady turning into another, hurting his play.
These moves come with significant risk. Ware and Talib are both big injury concerns. It's fair to wonder how Talib will react after getting this big a contract. Ward was a great value, but Antoine Bethea and Donte Whitner were paid more than Ward because there are questions about his coverage skills. But Elway knows that playing it safe is pointless for these Broncos. He had to take on some risk.
Elway clearly was ready to spend. NFL Media Insider Ian Rapoport reported that the Broncos tried to get in on the Jairus Byrd sweepstakes before signing Talib. They were also ready to offer Jared Allen $30 million over three years, just like Ware's contract. Consider the Broncos lucky. While Allen was healthy last season, Ware was a far bigger difference-maker when he was on the field.
Give Elway credit for knowing the team's shortcomings despite their offense's awful Super Bowl appearance. This was a middling defense for most of the season, and it needed to get better. Manning can take care of the offense. Adding all this talent sets up a delicious storyline to watch for the 2014 season. The Broncos already were going to be the AFC favorites before these moves. Now they look like a colossus, which is great for football fans. The NFL is more interesting with superpowers that have extended runs atop the standings. Expect to hear some "Dream Team 2" labels thrown around. Spending big rarely equates to wins in the NFL, but big-spending teams normally don't have Manning at quarterback.
The signings set up a do-or-die scenario in Denver. Either they will roll to another No. 1 seed and Super Bowl appearance or they will be seen as a major disappointment. Elway is not afraid to go big.