"The draft this year is not top-heavy," Elway told The Denver Post's Mike Klis. "So we feel like we can get as good a player at No. 28 as we could at 10. It's not like last year with (Andrew) Luck and RG3 (Robert Griffin III). The year before with Von (Miller), (Marcell) Dareus, A.J. Green and Patrick Peterson -- (a) loaded top end. This is probably a deeper draft, but not nearly as many top-impact guys."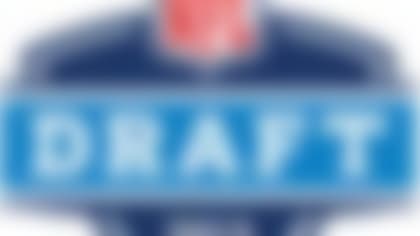 With the draft right around the corner, NFL.com ranks the top prospects available at every position on offense and defense. **More ...**
That's why there is little consensus on what will happen throughout the first round outside of the No. 1 overall pick. Many pundits agree the Kansas City Chiefs will select Texas A&M offensive tackle Luke Joeckel because he's simply the safest commodity. West Virginia's Geno Smith is considered widely as the top-rated quarterback, but there are quite a few pundits who disagree. He likely will go early, but there are many experts who think no quarterback deserves to be selected in the first round.
This isn't a surprise. A glance at a few mock drafts, which always are a practice in educated guesswork, shows the variety of thought processes. Few can agree on what position an individual NFL team target to improve through the draft, let alone which player it might select.
This just happens to be one of those years when there aren't obvious franchise players waiting to be taken high.