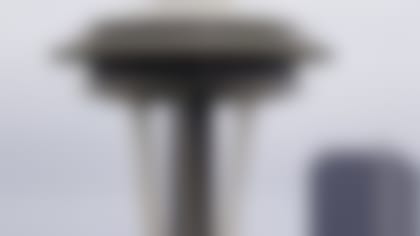 On NFL Network
Watch Seattle celebrate its first major sports title since 1979 on "NFL Total Access Special: Seahawks Victory Parade" Wednesday, Feb. 5, at 2 p.m. ET.
Elway was alternately exhausted and fiery in Denver's season-ending news conference. At one point, coach John Fox was asked about Denver's long offseason after such a loss. Elway interrupted.
"I want to say one thing. I kind of get the sense that these questions are, 'How the hell are we going to overcome this?' Right? The bottom line is, sure, it's not even 48 hours away. It's not even 48 hours away from the game. But I want to tell you this is that, right now, the focus is on what happened instead of how we got there, what we did this year (and) what we went through.
"The farther you get away from this, the less you concentrate on just that one game, and the more you look at the full season, and really what we did as a football team and really as an organization. And I'm very proud of that. ...
"So the goal has not changed and will not change. We will use this as experience we went through (and) be disappointed that we didn't play better. But the bottom line is, this organization -- what Pat Bowlen wants from this organization -- that has not changed. It will not change."
"I'm not over them yet. I just added this one to it," he said with a wry smile.
There wasn't a lot of substantive news coming from the media session, but Elway and Fox set the tone for the 2014 season. Elway spoke of the team needing to keep "its edge" as it recovered from the loss.
We don't think that will be a problem for Elway.