Still licking their wounds from a Super Bowl trouncing, the Broncos have extended the contract of their executive VP of football operations by three years and added the title of general manager to Elway's current role, the team announced Wednesday.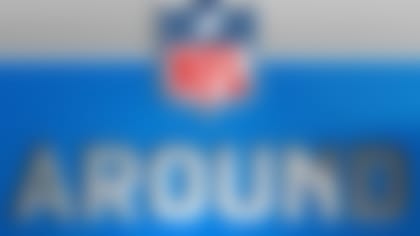 Entering the final year of the pact he signed in January 2011, Elway is now under lock and key through the 2017 campaign.
With the Hall of Fame quarterback seated in the front office, the Broncos are one of just eight NFL teams to average at least 10 wins per season and one of just three to post back-to-back-to-back division titles since he took over.
"I am grateful for the opportunity that I've been given with the Broncos," Elway said, per the team's official website. "Our goal is to continue building on the culture of winning established by (owner and CEO) Pat Bowlen, and we remain relentlessly committed to delivering a world championship to our fans."
Elway has brought the winning touch to Denver and deserves full credit for luring Peyton Manning out west. With a laundry list of clubs pursuing the All-Pro passer in free agency two offseasons ago, it was Elway who painted a vision to Manning of what could be with the Broncos.
The duo have since etched a 26-6 regular-season record together, with Elway and his staff adding the right amount of veteran and young talent to both sides of the ball. February's brutal loss to the Seattle Seahawks will sting all winter and spring, but with Elway and Manning at the controls, Denver remains a favorite to return to the Super Bowl next season.
NFL Media Insider Ian Rapoport, citing a source with knowledge of the Broncos' plans, reports that next on the team's to-do list are extensions for coach John Fox and then offensive coordinator Adam Gase.
In the latest "Around The League Podcast," the guys ponder the future in both Seattle and Denver and break down the teams who intrigue them most this offseason.