For NFL teams still on the hunt for free-agent pass-rushing help, John Abraham sits out there as the best of the bunch.
NFL.com's Ian Rapoport reported Wednesday that the defensive end will visit the Arizona Cardinals, per a league source. Abraham was released by the Falcons in March after seven productive seasons in Atlanta, but he's bound to find work as training-camp injuries mount. 
Debate: Optimism in the air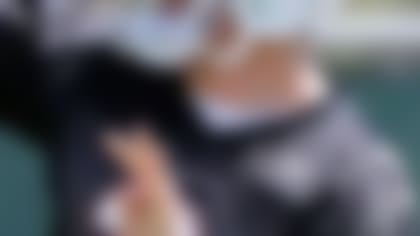 Abraham, 35, drew open-market interest from the New England Patriots, Denver Broncos and Seattle Seahawks, among others, this spring, but he reportedly sought a paycheck that teams weren't willing to float for an edge rusher who's on the wrong side of 30.