EAST RUTHERFORD, N.J. -- Joe Namath handled coin-toss duties for Super Bowl XLVIII. How could it not end up being entertaining?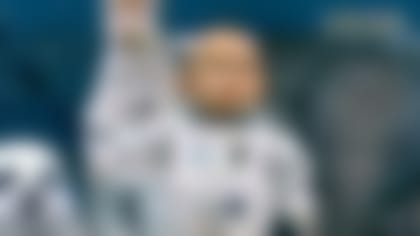 Namath strolled out to the field wearing a long fur coat that summoned memories of his glory days with the New York Jets. Twitter blew up with appreciation of Joe Willie's eternal cool.
Then came Namath's premature coin toss, snatched out of the air by referee Terry McAulay to great comedic effect. Let's call it Namath's 221st career interception.
Once order was restored and the tails call was made, Namath flipped it again, this time successfully. Broadway Joe should do this every year.