 The moves make it more difficult for McKnight to break into the running back rotation, but it's probably not a good idea to ask McKnight if he thinks he could be running out of time with the Jets.
"I don't care who they bring in, they're going (to have to) kill me to take my spot. You understand that now?" McKnight said Thursday, according to the New York Daily News.
"Just because they bring Goodson and Ivory in, they already think I'm gone. They just bringing people in for competition, they ain't bringing nobody in to say, 'Joe is done.' "
McKnight has no doubts he'll make the team.
"Yeah, I'm going to be on the team, I ain't going, no damn way."
McKnight has turned into a quality return man, but he's never found a role in the Jets' running game. Since being drafted in 2010, McKnight has just 112 carries for 502 yards. McKnight said he never had a single conversation with former offensive coordinator Tony Sparano, a fact we're sure didn't help his development in 2012.
Fallout from Garrard's departure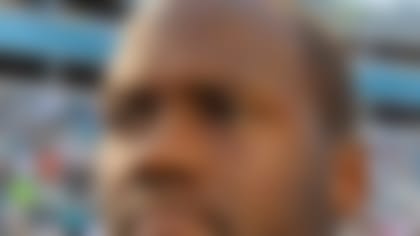 Still, unless he does something to lose favor in the organization, we find it hard to believe McKnight will end up out on the street. He's due just $630,000 in the final year of his rookie contract, a manageable salary for the potential he brings to specials teams.
McKnight probably is safe. "No damn way" to be certain, however.